Introduction
For all you Visual Studio developers, we have some great news! Codealike, the powerful metric system for high performance developers is now supported in coderbits. Codealike is a plugin for Visual Studio that hooks into the technology you use everyday to provide quality metrics.
Coderbits
This integration brings 2 new badges: Dedicated and Phoenix. Even better, it provides detailed verified skills for your portfolio based on the languages, frameworks, environments, and tools you use when developing with Visual Studio.
Your code has a story to tell
See your timeline and review how you found a solution. Use this Codealike feature to reveal the DNA of your work.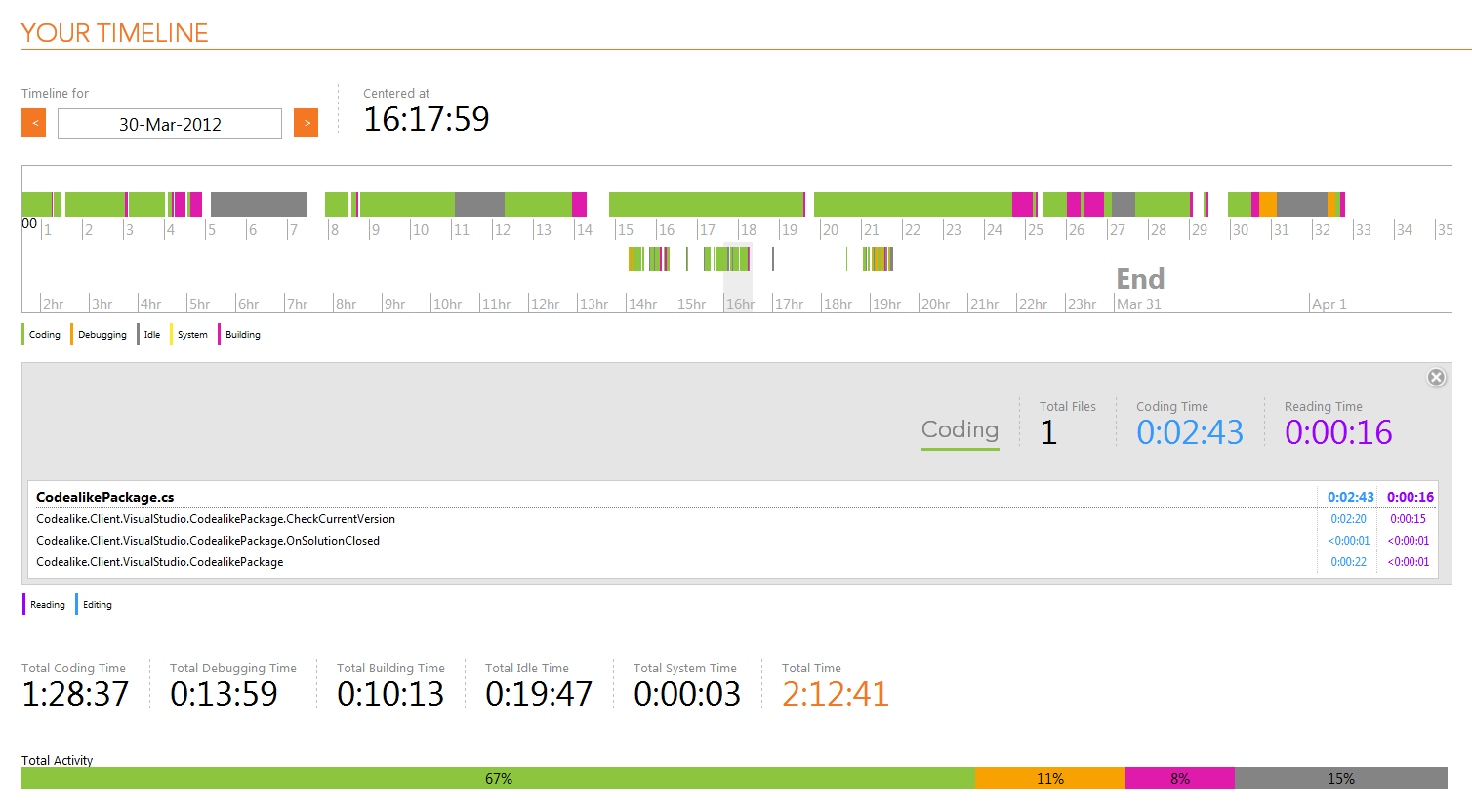 Learn about your habits
Isn't it curious that you have clocks everywhere but you cannot tell exactly how much time you spend coding? That won't happen to you anymore, Codealike will show you the amount of time when coding, debugging, building…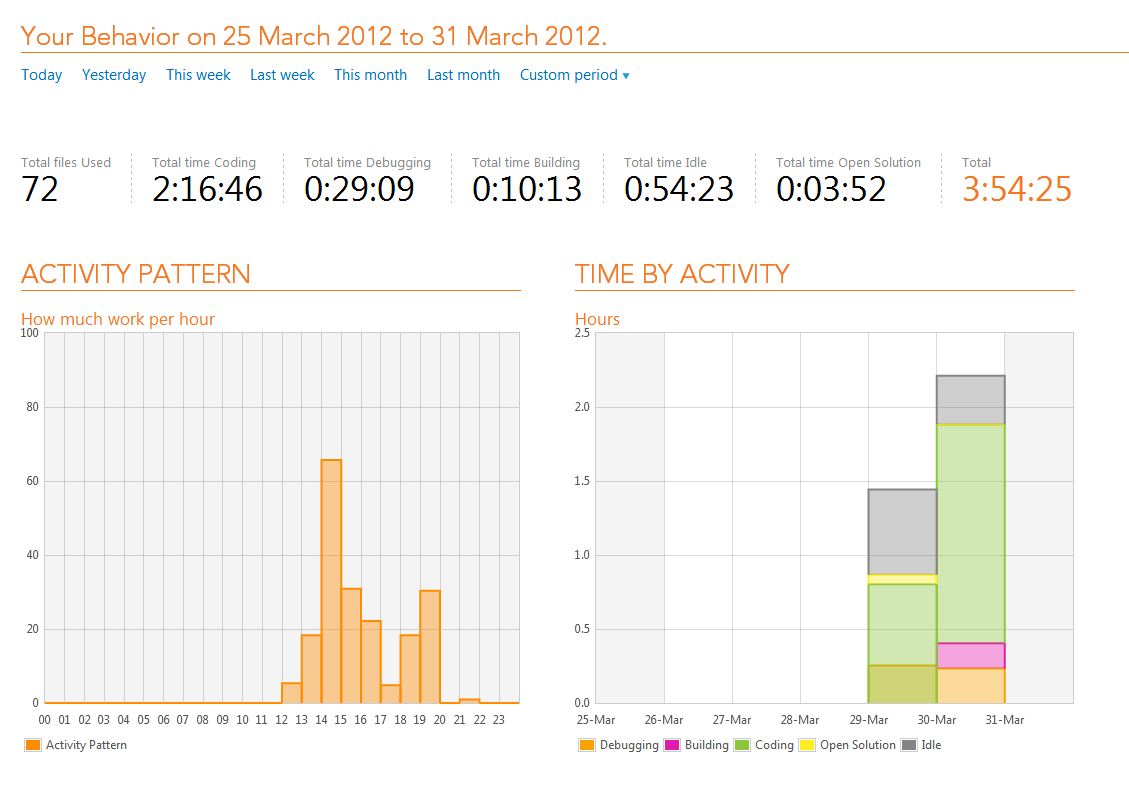 The way you work has a pattern
Coding is an art you practice every day. Your coding pattern tells a lot about how you work. Are you a debugger or a coding-oriented developer?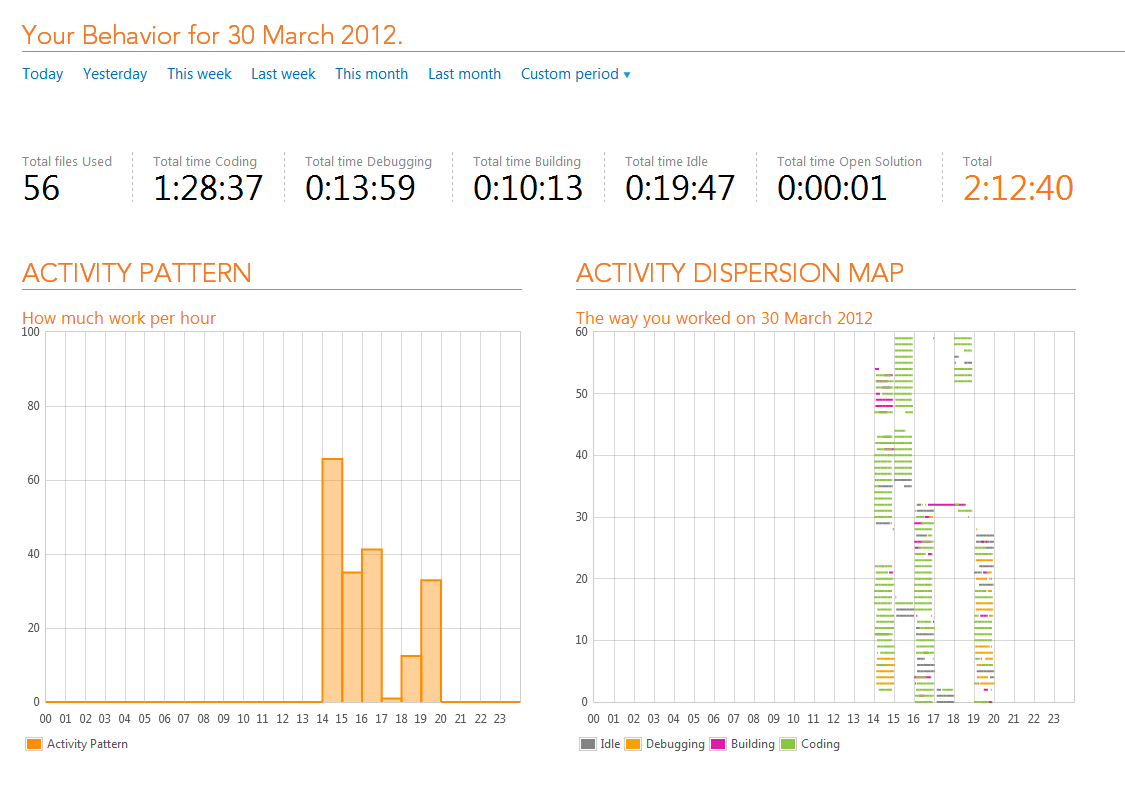 Technology matters
The time you spend coding in each technology tells a lot about you. Do you know what technologies do you use the most? Positive?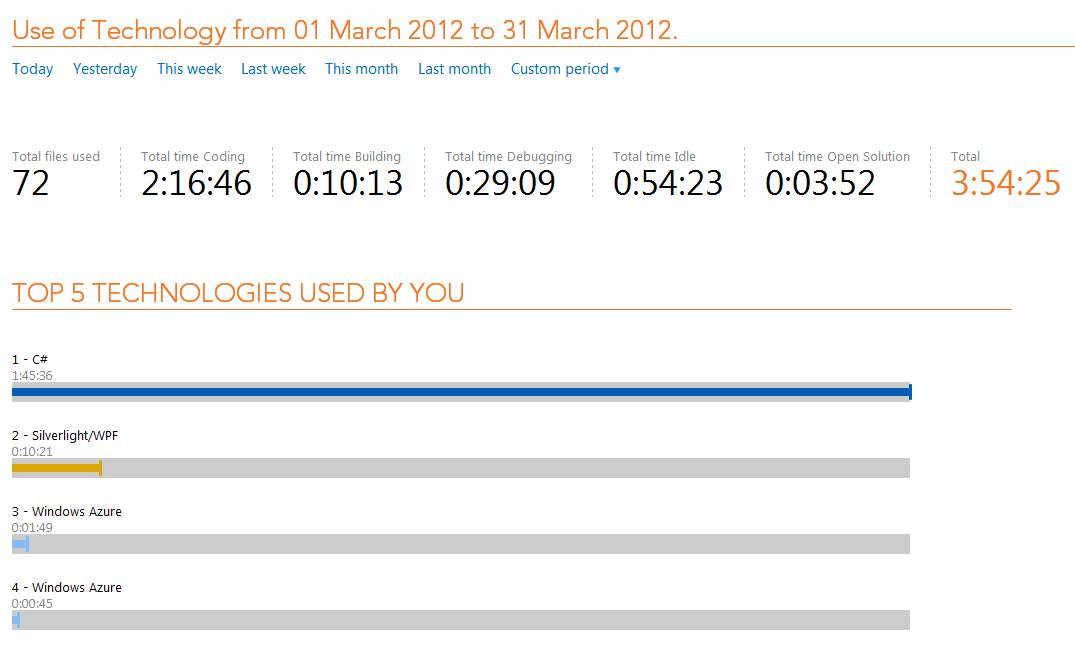 How to get it?
Simple head over to http://codealike.com to create your account and install the plugin in Visual Studio. After that, it takes care of the rest. Oh, and don't forget to link to your Codealike account on coderbits as well!
Happy Coding Everyone!